I've already made every imaginable mistake so that you don't have to.
---
Airline Loyalty Programs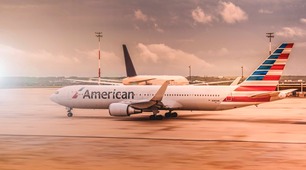 Photo Credit: pexels.com Quintin Gellar
Travel > Loyalty Programs > Airline Loyalty Programs >
American, Delta, Frontier, JetBlue, Spirit, Southwest, and United Airlines all have co-branded credit cards issued in association with a financial services company.
For co-branded airline cards, an exception to an exclusive partnership for co-branded credit cards is that CitiBank and Barclays both issue American Airlines co-branded cards.
CitiBank offers an American Airlines co-branded credit card that comes with lounge access in American Airlines Admirals Club airport lounges, but Barclays does not.
For co-branded airline credit cards that have annual fees in the $90-$100 range, a major benefit is usually one free checked bag for each person on the itinerary.
The benefit is generally NOT in addition to a free bag benefit that might come for example from having purchased a first class ticket.
The free checked bag may be a benefit of simply having a given card or there may be a requirement that the flight be paid for with the card.
Unlike similarly priced co-branded airline credit cards, the United Explorer card does include 2 United Club lounge passes per year.
Co-branded airline credit cards with annual fees in the $450-$550 range typically come with access to an airline's airport lounge in addition to free checked bags.
Frontier, JetBlue, Southwest, and Spirit do not have airport lounges, so that eliminates a perk that could have been packaged with a credit card.
---