I've already made every imaginable mistake so that you don't have to.
---
Companion Site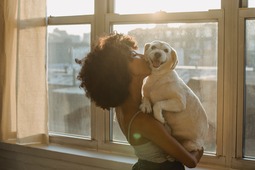 Photo Credit: pexels.com Samson Katt
More > Companion Site >
I will be spinning off a website about investing.
The overarching theme of that website will be that while I may be able to provide definitions for a list of investment related terms, I have no particular insight into the direction of any one stock or of the equity or fixed income markets in general.
Be extremely leery of anyone that suggests that he or she does have knowledge of the direction of the market or any one individual security.
You can navigate to the companion site by typing fedput.com in your browser's address bar.
That site will contain a link back to this site, so you if you are on a new device, typing fedput.com in your browser's address box and then clicking on the link back to this site may be faster than navigating to this site directly.
After the first time your browser has navigated to fedput.com the leading www may not be required.
There are so many pages about the term "Fed Put" that your browser may need the leading www in order to be convinced that you wish to visit my site, not one of however many other sites that discuss the term "Fed Put".
If you believe that you have a good potential name for a website, consider registering it right now.
Even if you are not ready to begin work on the site yet, you may still want to register the domain name.
If the domain name you have in mind is as good as you think it is, if it is available now, it will not be available indefinitely.
Advertisement
---