I've already made every imaginable mistake so that you don't have to.
---
Membership Rewards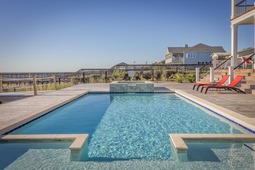 Photo Credit: pexels.com Pixabay
Credit > American Express > Membership Rewards >
Important Disclaimer
I created this site's series of American Express related pages from publicly available information with no involvement from American Express.
Should any one or more features be critical in your decision to apply for an American Express product, please verify the details of those features with American Express.
As you proceed through this section, I would like to emphasize in the strongest possible terms that I am not now, nor have I ever been, employed by American Express.
Regardless of the certainty with which I make any one statement, in no way whatsoever do I speak on behalf of American Express.
For American Express cards that are not co-branded, signup bonuses and rewards for purchases will be in units of cash back or Membership Rewards.
Whether a card that earns Membership Rewards, cash back, or points in a third-party loyalty program is the most desirable choice will be member specific.
What do you see in the graphic on this page?
Yes, there are some chairs and off to the side and in the back there are buildings of some kind.
What I want you to focus on is the pool.
One Pool
Whether you have one card that earns Membership Rewards, or several cards, Membership Rewards go into a single pool across small business and personal cards.
The above statement presumes that your American Express issued Membership Rewards earnings cards were all issued in the United States.
You may have for example an American Express personal Gold charge card and a small business Platinum charge card.
If you view your Gold charge card online you may see for example that you have 54,935 Membership Rewards points.
If you view your Platinum charge card online you may also see that you have 54,935 Membership Rewards points.
In this scenario you would have a total of 54,935 Membership Rewards points not 109,870 points.
Membership Rewards can be used for travel on the Amex Travel website or transferred to other loyalty programs such as Hilton Honors and Delta SkyMiles.
Using Membership Rewards for travel will yield greater value than applying them as a statement credit.
Retaining
In addition to points from multiple cards going into a single pool, you must continue to have at least one Membership Rewards earning card open in order for you to keep the unspent Membership Rewards that you have earned.
The two Membership Rewards earning cards with no annual fee that I am aware of are the American Express EveryDay personal credit card and the Blue Business Plus small business credit card.
There are similar American Express cards that earn cash back instead of Membership Rewards, so choose carefully if you are opening a new card in order to retain your Membership Rewards.
Alternatively, you can transfer your Membership Rewards points to the loyalty program of an airline or a hotel chain.
Keep in mind that transferring Membership Rewards points to another travel loyalty program is a one way trip.
Travel
You will theoretically get the best redemptions from Membership Rewards by using them for travel.
Historically, among the highest values achieved were by transferring Membership Rewards to airline frequent flyer programs and then using those frequent flyer miles on an award fare sale.
Cash Value
Above I stated that you will theoretically get the best redemptions for Membership Rewards by using them for travel.
That is in fact generally the case.
By default, Membership Rewards points are valued at .6 cents ( expressed in letters: point six cents ) back if you choose to apply them as a statement credit.
While that is a poor redemption rate, for many of us 2020 into 2022 has been a challenging period through which we have needed to continuously adapt.
You may have previously been planning a vacation but you now find that you and/or your spouse have been laid off.
The fact that Membership Rewards have a value greater than point six cents when used for airfare may suddenly become irrelevant when you are evaluating which of your assets can be liquidated for cash.
Should you need to need to apply Membership Rewards points to pay off your balance, please make absolutely certain whether you will need to make any cash payment as well.
---