I've already made every imaginable mistake so that you don't have to.
---
Travel Related Credit Cards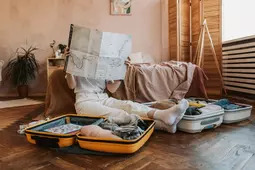 Photo Credit: pexels.com Vlada Karpovich
Travel > Loyalty Programs > Travel Related Credit Cards >
Regardless of the fact that this site has advertisements for neither credit cards nor timeshares, consider travel related charge and credit cards as a thinking person's timeshare.
As with a timeshare, please do your research before you apply for any credit product, regardless of whether or it not the charge or credit card is travel related.
Regarding a charge or credit card product, unlike a timeshare:
should the existing annual fee become unmanageable,

should the annual fee change,

should your needs change,
or

should you find you did not research the charge or credit card as well as you thought you did,
you can close a credit card without much effort.
Depending on the issuer, you may or may not have the option to product change a credit card to another product in its family that has a lower or even no annual fee.
If you received a sign up bonus as part of signing up for your charge or credit card, you will want to take that into consideration when closing or product changing it.
Co-branded credit cards are not required in order to participate in an airline or hotel loyalty program but they are still tools worth evaluating.
The annual fees for travel related credit cards range from zero to several hundred dollars a year.
Depending on your personal circumstances, a credit card with a high annual fee could be either a waste of your money or an excellent value.
Airline and hotel credit cards that have no annual fee may have a sign up bonus and earn points in the travel company's loyalty program but will usually not offer much else for perks.
One benefit of even no fee co-branded credit cards is that spending on a card or even just having a card may be enough to keep points in a loyalty program from expiring if the points would otherwise expire.
Credit Issuer
Loyalty programs and co-branded credit cards are very important pieces of the business models of airlines and hotel chains.
However, airlines and hotel chains companies do not issue credit cards.
Airlines and hotel chains negotiate contracts with financial services companies that allow the financial services companies to market credit cards with the brand of the airline or hotel chain.
You cannot balance transfer between cards issued by the same financial services company.
For example, a balance transfer between a co-branded United Airlines credit card issued by Chase and another credit card issued by Chase would not be permitted.
Exclusivity
The partnership between a travel related company and a financial services company for a co-branded credit card tends to be exclusive, at least as of a given moment in time.
Known exceptions in the United States were created when there were exclusive partnerships between an airline or a hotel chain with a financial services company but then the airline or hotel chain was acquired by another company that had a partnership with a different financial services company.
Dummy Booking
As with many credit cards that target consumers with good to excellent credit, a co-branded airline or hotel credit card will usually have a sign up bonus.
At any given time, the sign up bonus for a co-branded credit card may or may not be the same on the airline or hotel chain's website versus what is shown on the financial service company's website.
Marketing for a credit card may appear prominently on the an airlines website.
If you see no credit card marketing on an airlines website, you can try creating a "dummy booking" to see whether you will be presented with credit card marketing.
Either the offer shown on the airline's website or the financial services company's website may be better, the offers may be the same, or the offers may simply be different.
Regardless of whether you apply for a credit card from the co-brand's website or the financial services company's website, it would still be the financial services company that approves or denies your application.
​

General Travel Charge And Credit Cards
In addition to co-branded credit cards, there are also travel related cards that are not tied to any one airline or hotel chain.
Examples of these are:
American Express Platinum personal and small business charge cards

Chase Sapphire Reserve credit card

Capitol One Venture X credit card
The above cards have large annual fees.
Some of those card's benefits overlap those of each other and also those of some co-branded travel credit cards.
Priority Pass
For example, all the general travel charge and credit cards listed in the three bullets above include a Priority Pass membership, as do many co-branded travel credit cards.
Years ago, Priority Pass memberships allowed airport lounges to bring in incremenetal revenue.
Today, the increasing number of Priority Pass memberships provided with charge and credit card products has meant that the number of Priority Pass memberships overwhelms the capacity of airport lounges.
As a result, many airport lounges have removed themselves from the Priority Pass program.
To mitigate that, Priority Pass has negotiated with specific restaurants in airports to provide a credit.
As noted in the American Express section of this website though, if you received a Priority Pass membership through any American Express issued card, that Priority Pass membership will not pay for meals at those restaurants.
If you have both a Priority Pass card associated with an American Express card membership and a Priority Pass card not issued in connection with American Express, you will likely want to clearly label each card in case you eventually decide to use one at an airport restaurant.
Absent a promotional offer, whether or not co-branded, travel related cards generally have uncompetitive interest rates.
Travel related cards compete using the perks and rewards in the co-brands loyalty program.
If you will not consistently be paying your balance in full you will likely be better off using a card that competes on having a low interest rate, even if the card provides no perks or cash back.
---