I've already made every imaginable mistake so that you don't have to.
---
American Express Product Change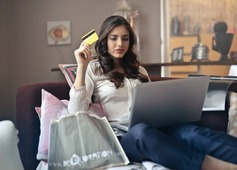 Photo Credit: pexels.com Andrea Piacquadio
Credit > American Express > Product Change >
If your needs change or American Express makes undesired changes to a card that you hold, you may decide to either close a card or product change it.
Different issuers have different rules for product changes.
For American Express you can product change a card to another card in the same product family.
In addition, the new and old cards must both either be personal cards or both be small business cards.
For example, an American Express personal Delta Reserve card can be product changed to a personal Delta Gold card but not to a small business Delta Gold card.
If you do decide to close a card issued by American Express that you have had less than a year and the card has an annual fee, consider waiting until the annual fee after the first year has posted to the account then close it.
Many credit forums will suggest that American Express will view that less badly than closing the card before the annual fee posts.
---