I've already made every imaginable mistake so that you don't have to.
---
Global Lounge Collection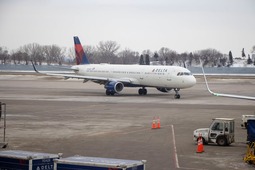 Photo Credit: pexels.com Christopher Flaten
Credit > American Express > Global Lounge Collection >
The "Global Lounge Collection" is American Express terminology for the superset of airport lounge access provided by the American Express Platinum charge card and the Centurion charge card.
The small business and personal versions of Platinum charge card and the Centurion charge card include airport lounge access.
Airport lounge access is a significant part of the value of the American Express Platinum charge cards.
If you do not spend time in airports, you may find it difficult to justify the annual fee for a Platinum charge card.
Types of airport lounge access:
Delta SkyClub when flying Delta Air Lines

American Express Centurion Lounges

International American Express Lounges

Escape Lounges

Plaza Premium Lounges

Air Space Lounges

Lufthansa Lounges

Priority Pass Membership
Specific Lounge Access
Please search the American Express website for the term "Global Lounge Collection" to see the specific terms for each kind of access.
American Express does not intend for airport lounge access to function as a meal plan for people working in airports.
At a very bare minimum you will need something that shows that you will be flying and either your American Express charge card or Priority Pass card as applicable.

American Express Centurion Lounges
While "Centurion Lounges" contains the word "Centurion", "Centurion Lounges" are available to both Platinum charge card holders and Centurion charge card holders.
Well at least potentially available to Platinum charge card holders.
As with any other airport lounge, you may be denied access to a Centurion Lounge because it is full.

Lufthansa Lounges
The American Express website contains the following language regarding Lufthansa Lounges:
"To enter, show your valid Platinum Card, government issued photo I.D., and confirmed seat on a same day Lufthansa Group boarding pass. Certain locations will allow guests for a fee. Lounge access is for Card Members departing from Munich and Frankfurt only."
Priority Pass
The first seven types of lounge access in the bullet list are direct benefits of having a Platinum charge card or a Centurion charge card.
For those first seven, a cardholder has a Platinum charge card or Centurion charge card and American Express negotiates access with an airport lounge provider.
Priority Pass is different.
Priority Pass is a third-party company through which American Express bundles a membership with some of its cards.
You will need to request a Priority Pass membership.
Your Priority Pass membership card or Priority Pass app on your phone is what will grant access not your Platinum card.
The American Express Platinum and Centurion cards include Priority Pass memberships among those cards airport lounge options.
Priority Pass Only
The following American Express issued personal and small business cards also come with a Priority Pass membership but no other parts of the American Express Global Lounge Collection:
Hilton Honors American Express Surpass Card

Hilton Honors American Express Aspire Card

Hilton Honors American Express Business Card

Marriott Bonvoy Brilliant American Express Card

Marriott Bonvoy Business American Express Card
Airport Restaurants
Several years back when the American Express Platinum cards alone had a very substantial number of the total Priority Pass memberships, Priority Pass got holders into many more U.S. airport lounges than the program does today.
Between airline mergers and the greater number of Priority Pass members, many U.S. airport lounges either do not provide access to Priority Pass members or restrict access to certain hours.
To mitigate the impact of lessened access, Priority Pass has contracted with restaurants in many airports to provide a credit on Priority Pass member's bills.
In the United States, Priority Pass memberships issued as a benefit of American Express card memberships do NOT participate in the airport restaurant credit program.
You can presumably still pay for a meal at an airport restaurant with an American Express card.
As to the policy of American Express cards issued outside the United States, that will have to be someone else's blog.
---